How Our Shock Exchange Program Works
Place Your Order
Give us information about your truck, the grade of shocks you would like back, and the grade of shocks you will be sending in. After this, you will be redirected to a check out page.
Give us some information about yourself and pay for your order. Please note the total includes a refundable deposit.
We Custom Build
After you submit you order our team starts working and custom builds your shocks using all of the options you specify in your order.
Once your shocks are completed we ship them out to you immediately.
You Send Us Your Old Shocks
After you receive your newly rebuilt shocks in the mail from us send you old shocks back to us within 14 days using the prepaid shipping label that will be included in the box with the new shocks we send you.
Once we receive your old shocks back we will refund your deposit that was included as a part of your initial purchase.


To learn about our shock grading system, click the video below.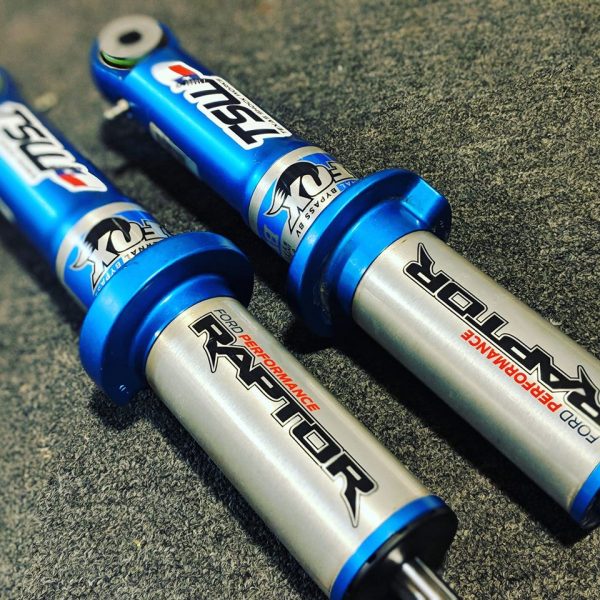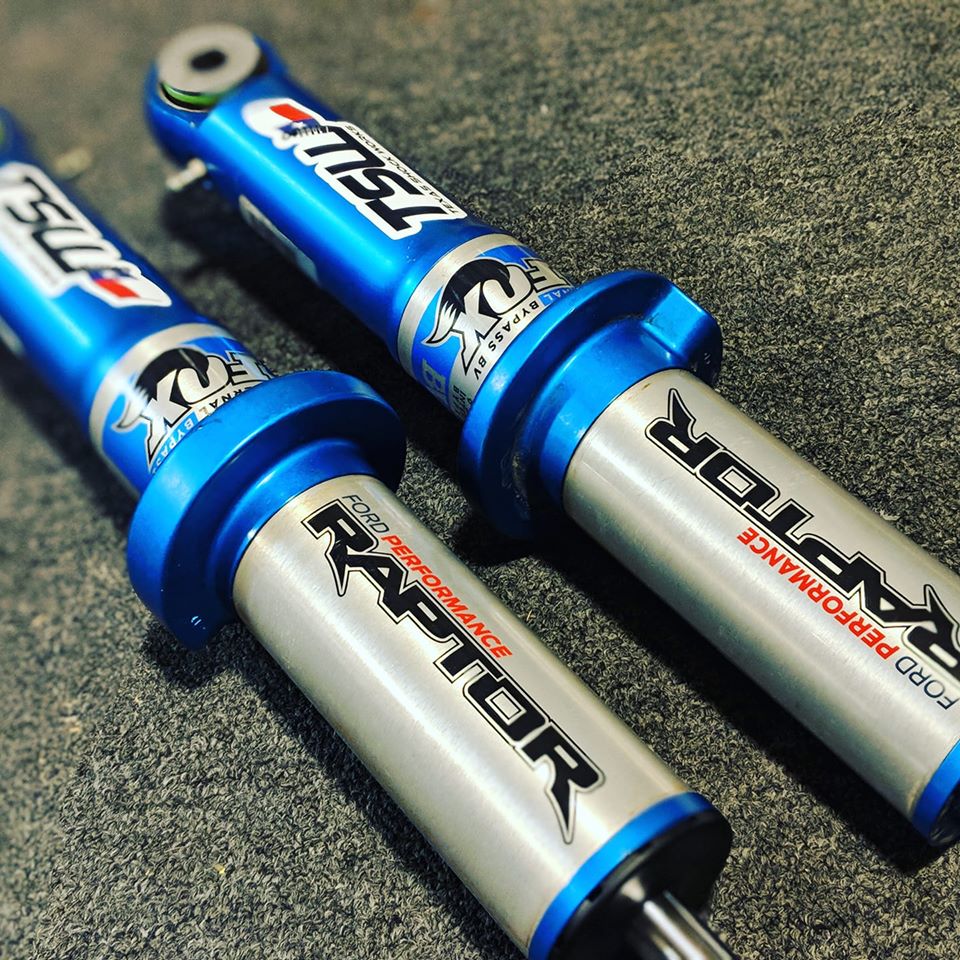 2017 - 2020 STD. AND LIVE VALUE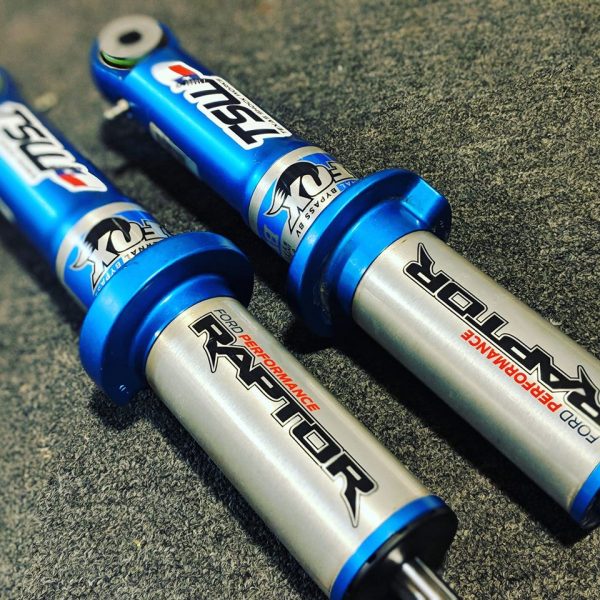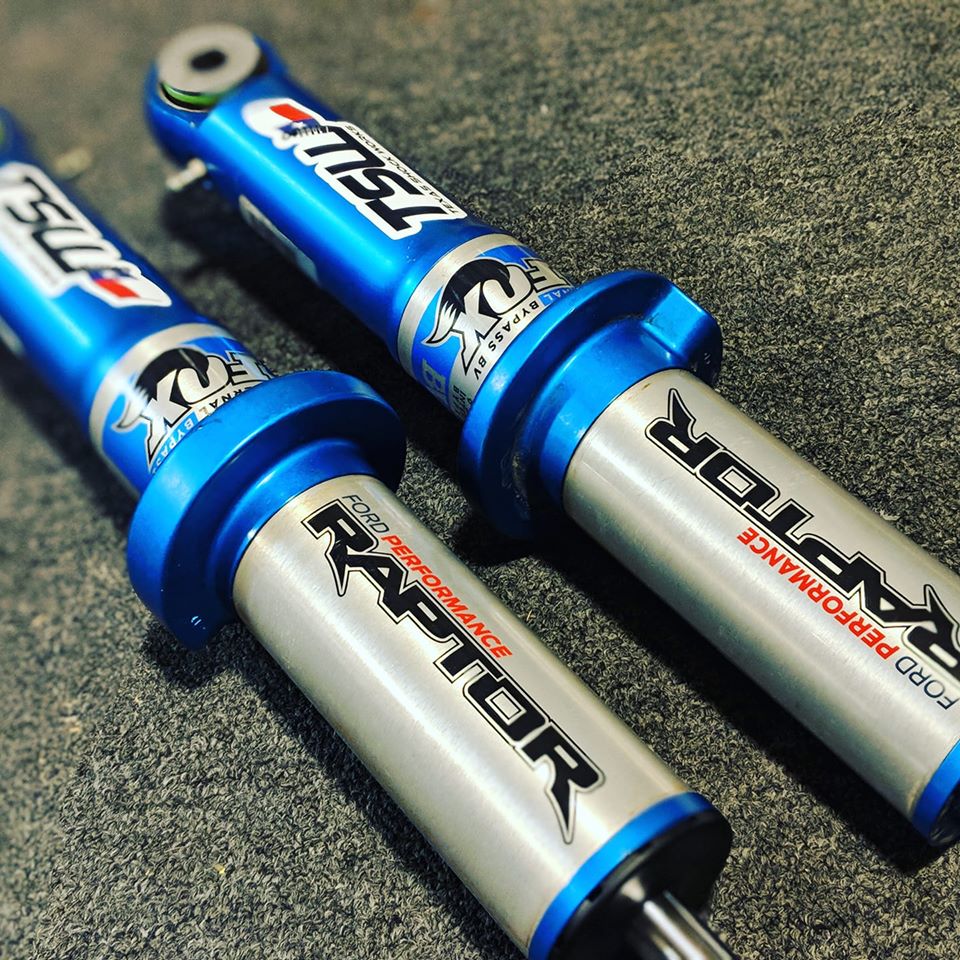 (Includes Schrader Valves)
Shaft Refinishing - $0/Shock

Upgraded Viton Seals - $20/Shock

Upgraded Scrader Valve Nitrogen Ports - $25/Shock

New Lower Bushings - $100/Shock

TSW Shock Wrap Decals - $25/Shock
30 Day Warranty (Standard) - FREE

6 Month Warranty (Extended) - $100 Shaft Refinishing Required

1 Year Warranty (Extended) - $200 Shaft Refinishing Required
Refundable Deposit For Exchange
For a faster turnaround time (1-3 days) you can send in YOUR shocks to us.
Our shocks we ship out are NOT NEW and cannot be considered NEW condition. 
The shocks we send out on the exchange program are USED and NOT NEW. 
They will signs of use on them. We try to send out the best condition shocks we can at our digression (Whatever grade you choose ). There will always be SOME cosmetic imperfections on these exchange shocks. In addition to moving/ adjusting the spring perch collar, we typically remove any rust or corrosion and seal the outside.  This may show bare metal and may cause minor decal damage. If you choose not to opt for the perch adjustment, there are no guarantees that the perch will move. We will NOT reimburse for time or shop fees to move the perch. 
You are responsible for upkeep and maintenance to prevent corrosion and or rust. We recommend using a corrosion inhibitor or wax on all shock bodies and parts. Although not very common- If we receive your shocks and they need new parts, we will contact you and this will be taken out of your deposit. The most common issues are bleed screws stuck, front shock shafts damaged, and lower front shock bushings. We try to be as fair as possible when charging for these damages.  
Deposit Charges (Subject to change without notice)
Front/Rear Shafts (Any wear or damage +/-  0.0007-0.0015 . $100 Ea.
Seal/ Bearing cap assembly (Including seized bleed screws) $55
Rear guards (cracked or broken etc) $40
Front shock eyelet/ IFP housing $75
Shock body Tube (each) $50
Grade Differences $50 per shock per grade.(Grade A to downgrade), $25 per shock per grade for Grade B and lower. Ex:( If you select you have grade A shocks at the time of the order, and you send us back Grade B shocks, we will charge $50 per shock. If you Say you have Grade B shocks when you order, but send back Grade C shocks, we will charge $25 per shock out of your deposit. For example, If you said you had grade B shocks on your 4 shock exchange, and we received 3 Grade c shocks and one Grade B shock, you would be charged $75 from your deposit. This is in addition to any parts needed to be replaced. 
Refunds & Returns:
No returns or refunds after 30 days of order. Once your order ships, there are no refunds or returns, for any reason. Returns are subject to a 15% restocking, freight and processing fees on the TOTAL order amount including shipping and deposit. 
Shipping
You are responsible for all shipments to and from you home in regards to your order. Please note your tracking numbers and keep them handy. We will not be responsible for theft during or after shipment or any form of lack of delivery. 
NOTE: If you want shocks in the EXACT same condition as what you already have, you must ship yours in for us to rebuild. Shocks are sent out in the condition that TSW deems fit, and is at the discretion of TSW. No guarantees of the physical condition of any shocks are made, and under no circumstances will TSW refund or replace because of the looks or any defect or damage of shocks received. Please contact us after submitting your order to verify you are shipping your shocks to us. You will be responsible for all shipping arrangements to us.
NOTE:  We will always send out the best set of shock we have available and will recondition minor cosmetics, but in the event we ship you shocks and you decide that you do not like the way they look, there are NO GUARANTEES and no refunds will be given on any and all services, products, and shipping, We will ALWAYS try our best to work with you on a resolution.
Warranty included when shock are ordered with "Shaft refinishing" option. Warranty claims are made at the discretion of TSW and is made by case by case basis only. Labor is the responsibility of the customer and will NOT be covered for any reason, unless original labor was done at TSW, and will only be covered at the discretion of TSW. Warranty will ONLY be applied to original customer, and under no circumstances will it be transferred to any other person. Warranty included when shocks are ordered with "Shaft refinishing" option. Shocks set to TOP PERCH or Mid perch with ANY lift spring will not be covered. Shocks with Leveling spacers, leveling kits, Lift kits, or any aftermarket suspension parts will void warranty.  Installation error, abuse, neglect voids any and all guarantees or warranties implied by TSW. TSW reserves the right to refuse any warranty claims for any reason including slandering and or mention in a substandard or poor manner on any form of public resource or social media. Please do the right thing and contact us before posting about your issue.
Terms of Warranty
See our full warranty and instructions HERE
By submitting an order you agree to the disclaimer and notes above. 
***YOU ARE REQUIRED TO SEND YOUR OLD SHOCKS BACK TO US***
** Shocks are shipped out WITHOUT SPRINGS** Due to the cost of shipping and extra labor, we do not ship with springs. You will need access to a spring compressor or shop to install the front shocks.
** Shocks are shipped WITHOUT front cap covers and spring isolators** You will reuse yours. If you need these, please let us know.
** Please follow ALL instructions when BEFORE shipping your old shocks back to us. If you do not follow these instructions, we will take the costs out of your deposit. We have the right to issue a $50 cleaning fee if your old shocks are not wiped clean, or if there is excessive tar/ undercoating left on the shocks.
**Cleaning fee: $50 (see above)
Repackaging Instructions
To ensure your old shocks arrive back safe, and your deposit is refunded PLEASE:
Wipe your old shocks clean (Or a $50 Cleaning fee will apply). Ensure provided return label is put on outside top of the box. Tape crate over the existing tape and repackage with end caps over shaft ends/bubble wrap. Failure to do the above steps can cause crate/ shock damage and will be deducted from deposit.
PLEASE CALL US AT 512-359-5450